Food Safety Certifications
Not only do we cook the best Paella (so our clients tell us) and mouth watering tapas, and provide a whole Spanish experience… you can also rest assured that you and your guests are in safe hands.
Flavours of Spain understands how important food safety is and ensures that it is fully compliant with food safety regulation bodies (the NSW Food Authority, Restaurant & Catering Association Australia  and council regulations) and has public liability insurance.
Food safety and food quality are two of our top priorities and we are committed to only serving food which meets the highest quality and safety standards and is in line with our Food Safety Plan (which is part of our Gold Licence Catering certification).
We wholly accept the aims and provisions of the Food Standards Code, Occupational Health and Safety Regulations and Quality Standards, all of which are reflected in our business practices. 
2014, 2015 HACCP Accredited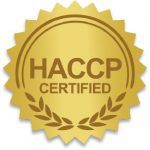 We are the only Spanish caterers in Australia with the HACCP certification. HACCP (Hazard Analysis and Critical Control Points) is a risk management system that identifies, evaluates, and controls hazards related to food safety throughout the food supply chain.
2011, 2012, 2013, 2014 & 2015 Gold License Caterer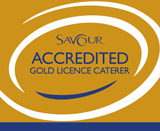 We also hold the Gold Licence Caterer certification – the industry standard used Australia-wide when looking for the most reputable caterers who comply with the highest standards of food safety, staff rights and management and client safety.
Restaurant And Catering Full Member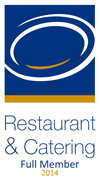 By being a member of the Restaurant & Catering Association Australia we demonstrate support and commitment to our business, employees and customers and as a result become more aware and informed of the regulations and policy decisions that support progress and customer service.
Certified Professional Restaurateur

The restaurateur certification and accreditation recognises the skills restaurateurs have in the management of their businesses. 
REQUEST A FREE QUOTE
We will be in touch within 24 hours.  Please feel free to call us for an instant quote on 0424 962 631.